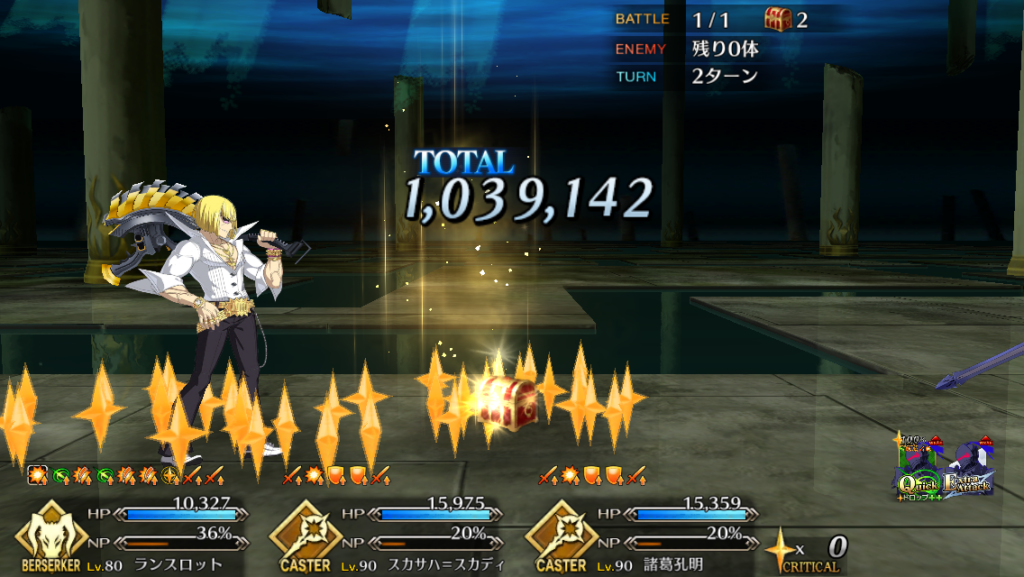 JP
Apocrypha rerun done. Including the challenge quest which was relatively easy. The most difficult part is if Amakusa got to release his NP but that's about it. It's even easier with two skadi, one waver, and one zerklot (as seen above).
Apparently I did 10 pulls for Astolfo (saber) but got nothing as usual.
Up next is Olympus. I haven't even finished reading LB4. Or Shimousa. Or Salem. Sure quite a lot of backlog I have here.
NA
I almost forgot what's happening here but apparently Anastasia has been released. I've been slowly going through it.
Not pulling anything yet which means I won't max Avicebron anytime soon. His 80% NP charge couple with non-nerfed NP sure will help farming as I have no Kaleidoscope.
I thought up next is Apocrypha except it's first rerun of Journey to the west. I don't have much memory of this event. I see Waver on rate up though so maybe I'll do about 10-30 pulls on his solo banner.
Oh yeah, looking my pull log, apparently I did three pulls for class pickup campaign (caster). Still nothing.