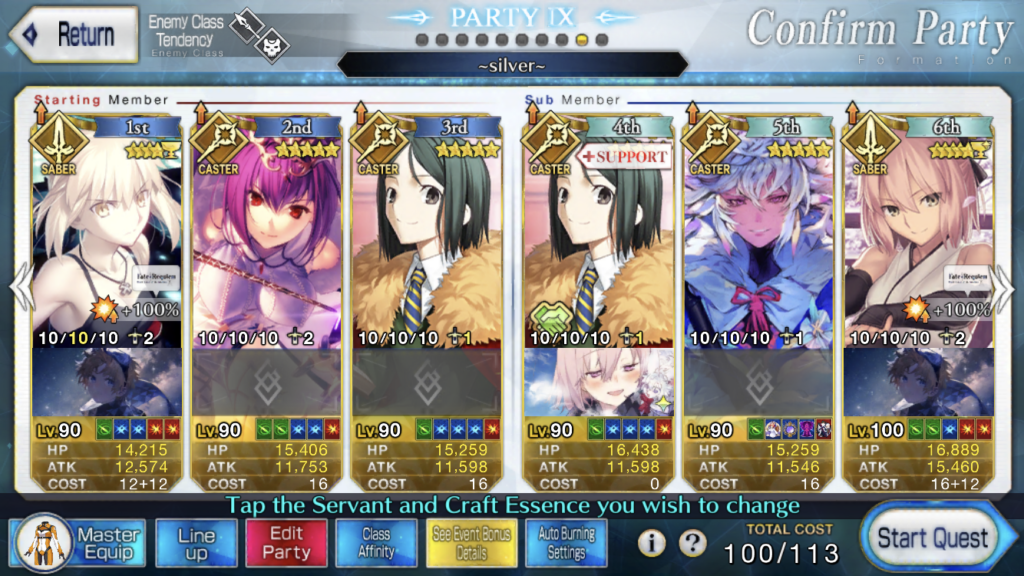 JP
It was a week of nothingness. The Bunyan even has ended and I dug a bit over 85 sites (?) in total.
Otherwise there's nothing to do here so I've been slowly using up all the teapot as they're expiring soon.
There's an upcoming 6.5 but I don't know if I want to do it right away. And this Constantine guy doesn't seem all that useful either. Let's see if the rest will be more useful.
NA
Also done with Fate/Requiem and I didn't get that one last event CE drop ;_;
So I did the challenge quest with just 100% bonus and thankfully the team above did it.
Coming up next is Las Vegas rerun. I don't plan on rolling for anything so it'll be just farming as usual. At least I think I have plenty of event CE so it shouldn't take too long.