FGO JP
I spent a bit more SQ and still ended up with 0 Skadi. Oh well.
And then I rushed through lostbelt 4. And still got no Skadi. At least now I've cleared the main quests. Needed to use Merlin for first Arjuna fight after trying for over 3 hours with just low rarity and Karna support.
There are still Shimousa and Salem remaining though. I'm kind of rushing it but not really.
FGO NA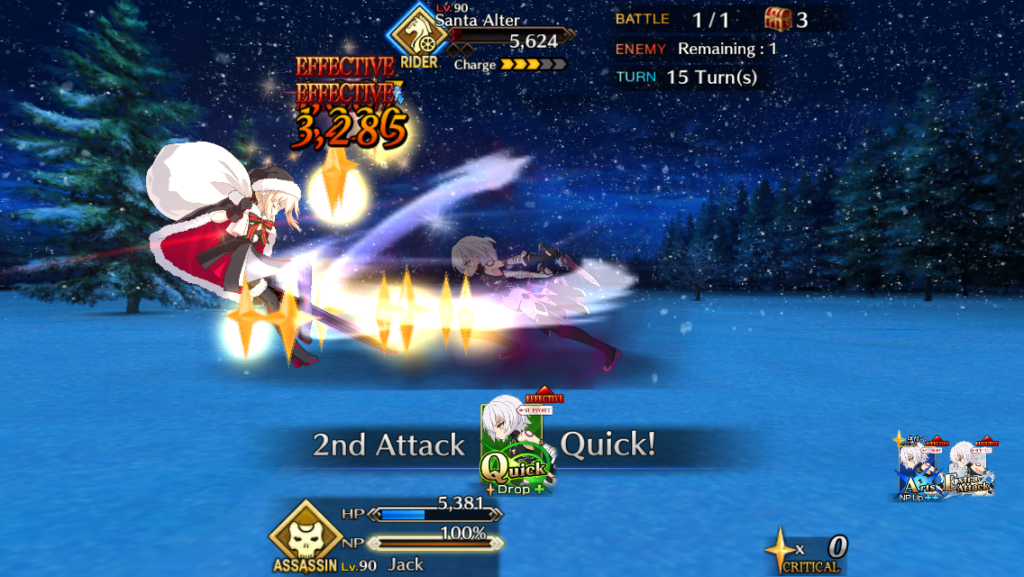 Finished event quests including the thankfully easy challenge quest.
Still need to farm a lot of cakes though.
Pickup Okita coming this Friday. That will be exciting. I just hope I can pull at least one. I have 186 rolls available at the moment which I hope will be enough? I need at least twice that to be on safe side but that's all I managed to save so far after the initial spending. I'll find out in few days…