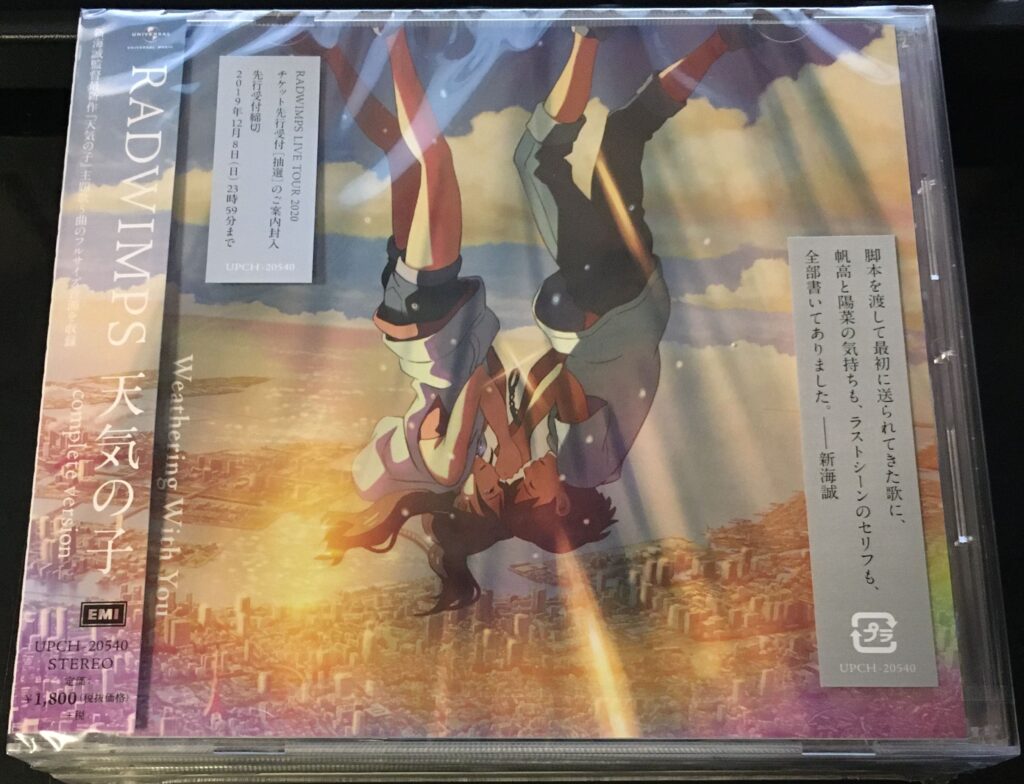 And lastly WWY complete version songs. Five tracks are included and they each extend the version used in the movie and included in the soundtracks.
My main interest, Grand Escape, sure felt a bit different with the extended version. It's no longer slow buildup and end in high note in single run but instead with ups and downs and finally peaked at nearby the end with a bit more cooldown afterwards. The impact is reduced but still good regardless.
The rest are simple improvement over the soundtracks version.
Karaoke/instrumental version isn't included though 😔