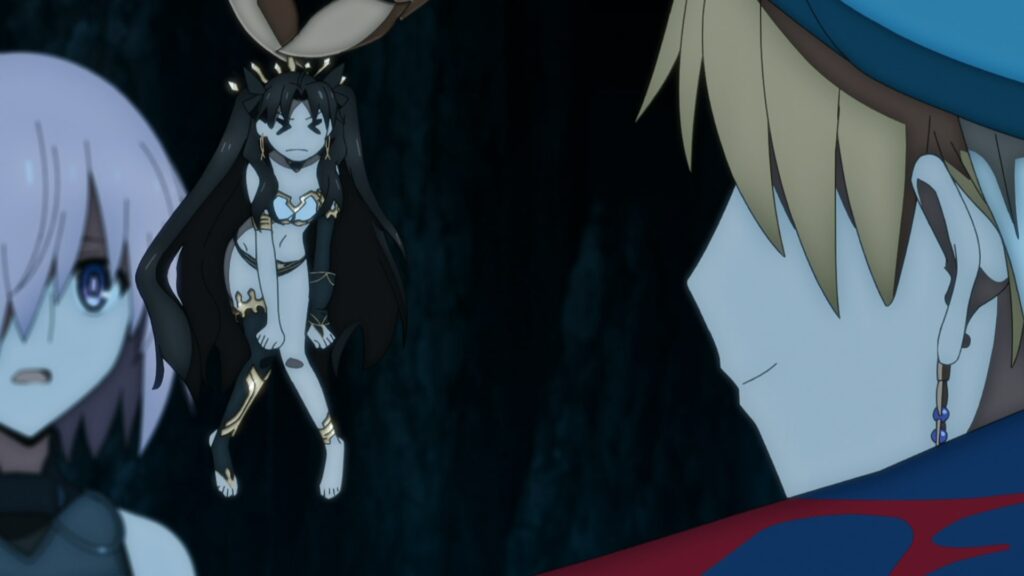 Finally after a long break.
As mentioned last time, it's tiny Ishtar time. And amazing gate quiz. Too bad they only showed one question and didn't show the process of Ishtar getting smaller and smaller.
Next week would be Ereshkigal in servant form and her failing to win the negotiation.