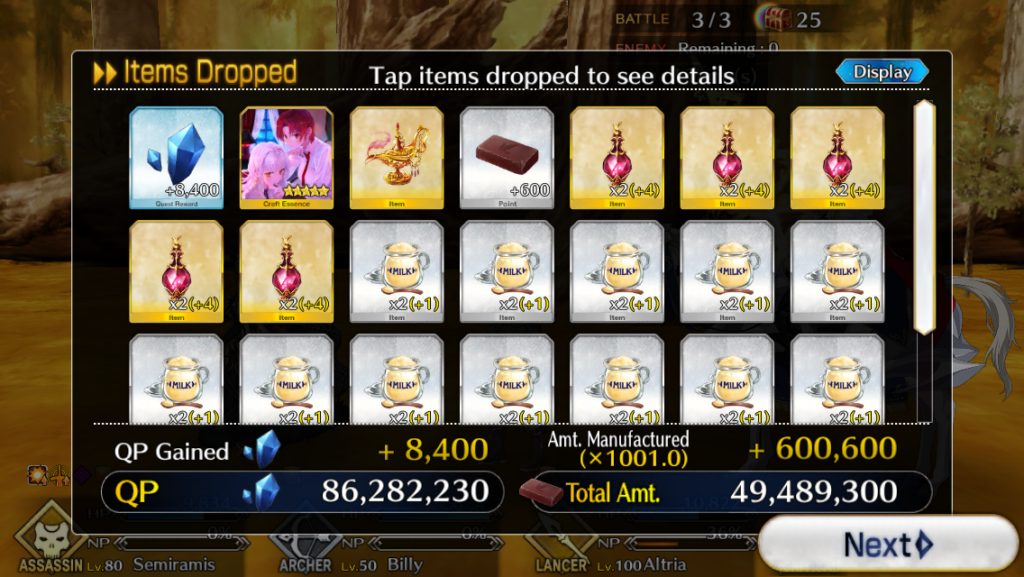 JP
Nothing at all. Farming mana prisms all day everyday.
New event starts tomorrow.
NA
Almost done with the event. Only need to do the free quest 6 more times to reach 60 million chocolates.
There's also MHXA pick-up which I did 10 rolls and got nothing from. I can't roll more as I need to save some gems…
Kara no Kyoukai rerun event should be up next. Yay Shiki. I can certainly use a good single target Assassin. I don't think I'll roll for this one. Or maybe just single 10 rolls (as usual?).
Update 2020-02-11 23:21: Forgot to mention I cleared the challenge quest using hint from this video. Though a bit more searching showed it can be solo'd using Abigail as well.