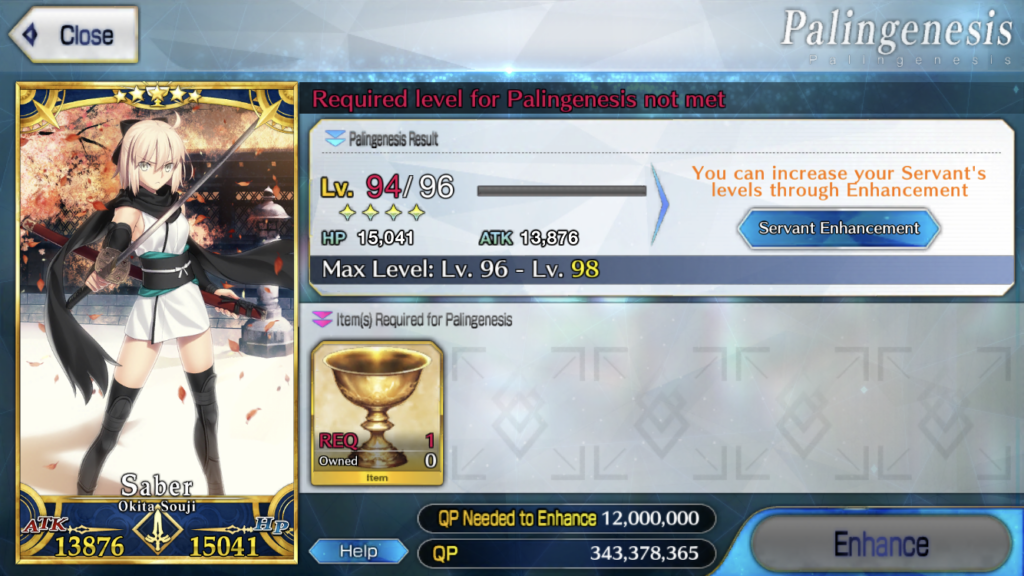 JP
Fate/Requiem event. The dice rolling game is kind of interesting? It doesn't really do anything apart of making it difficult entering nodes though lol.
Didn't roll for anything because the best one is the welfare.
Almost done with the story. Still need to actually finish it though. One last chapter.
I checked the challenge quest and I'm not sure how difficult it'll be. At least the main enemy is lancer which means at worst I can try using Okita.
NA
Hunting… quest…
I didn't have enough grail for Okita though so she's currently stuck at level 96 😔
Next event is Gudaguda featuring Okita Alter! I don't have much SQ left though and I think Skadi takes priority at the moment. Maybe I'll try just 10 pulls. Hopefully that'll be enough (lol).