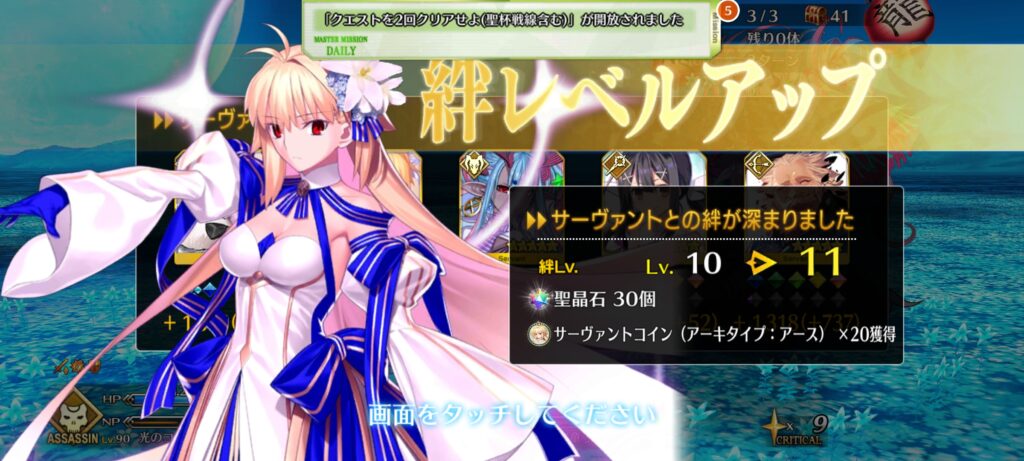 Done with the event. No challenge quest so it just ends like that. The Grail Front itself is rather interesting this time with some new mechanics.
I've finished farming for the event store as well so I'm now back farming QP.
I did some 55 rolls for the new R Archer without realizing she'll be in FP Summon later. Oh well, I did get her even though it took a long while and got the Ptolemaios in the process. That was weird. At NP1 I don't know how useful he'll be but I guess his NP charge and being able to switch NP type will come in handy.
No upcoming event announced so far and I'm guessing there won't be any until next month or so for Christmas? Or maybe the second part of that new 10 waves battle.
Meanwhile on the SQ, I've got back the 50 rolls I spent so now I'm at a bit over 100 rolls available. I hope I can manage to hit 300 before wanting to do any further rolls this time 🙃
On unrelated news,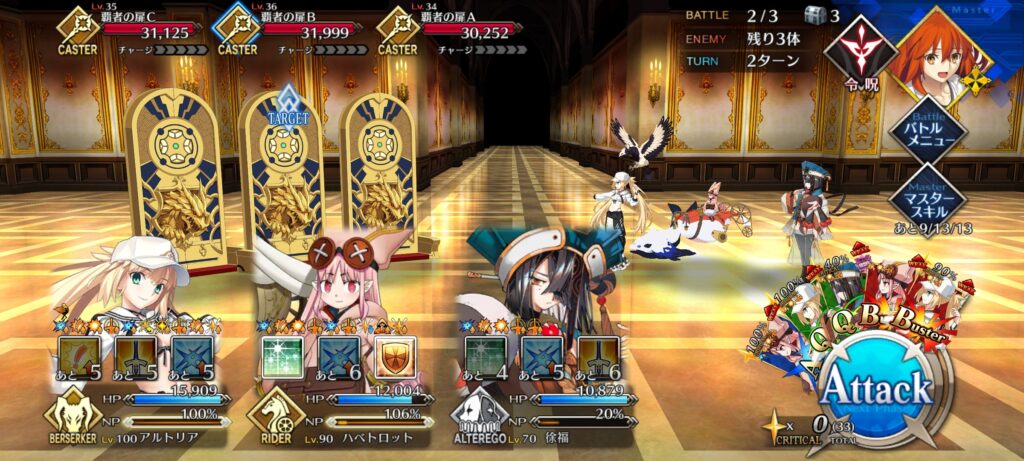 I found this no-swap, no-Castoria (the original) QP farming team recently. Both Castoria and Habetrot need the append skill 2 to be maxed. The key point is master skill 1 to be used for Habetrot on first wave so her NP refund is a bit over 60% which thus can be brought to 100% with Jofuku 30% and master skill 10%. The missing 10% for Castoria also comes from the other master skill if there's no Arts chain on first wave.