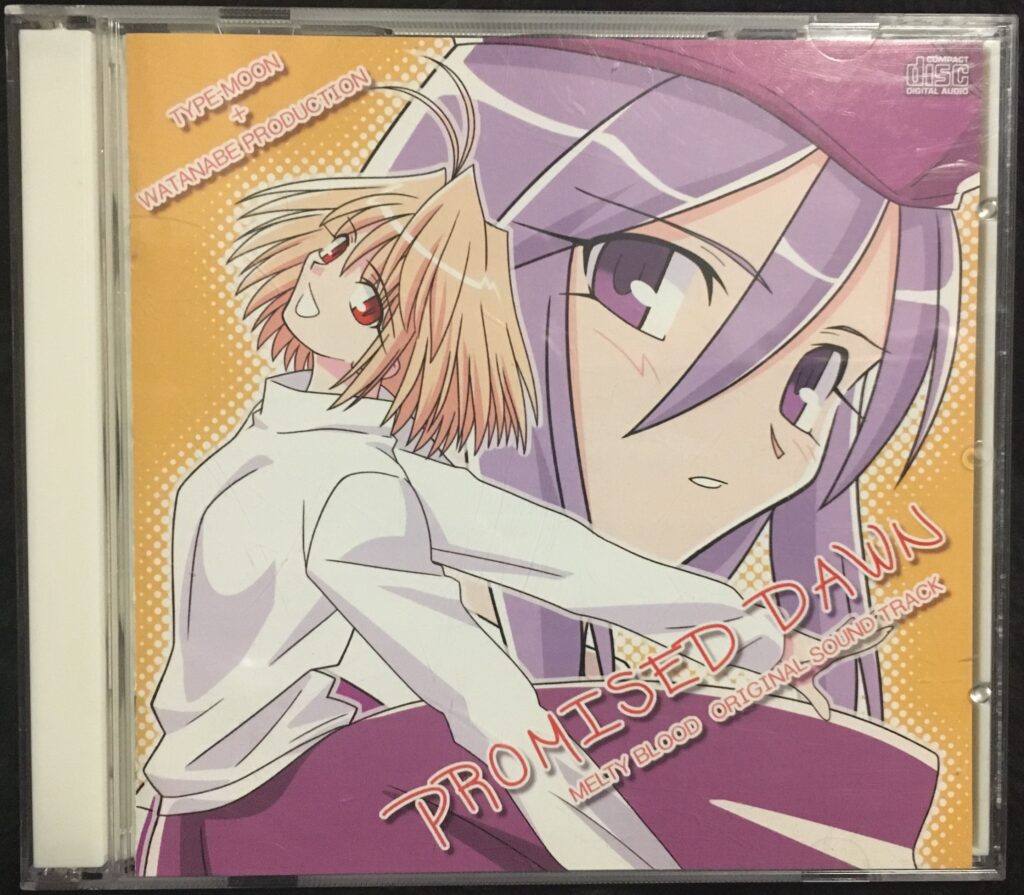 A rather old sound track CDs. It's Melty Blood. It's got Sion for the cover. And Arcueid. Good stuff.
I already have rip of it in some form but the first track sounded a bit weird and it's only 192kbps mp3. Found it cheap in Suruga-ya so I grabbed one to find out myself.
Well the result is it sounded mostly the same. At least I finally legally have this one now. Only took a few years.