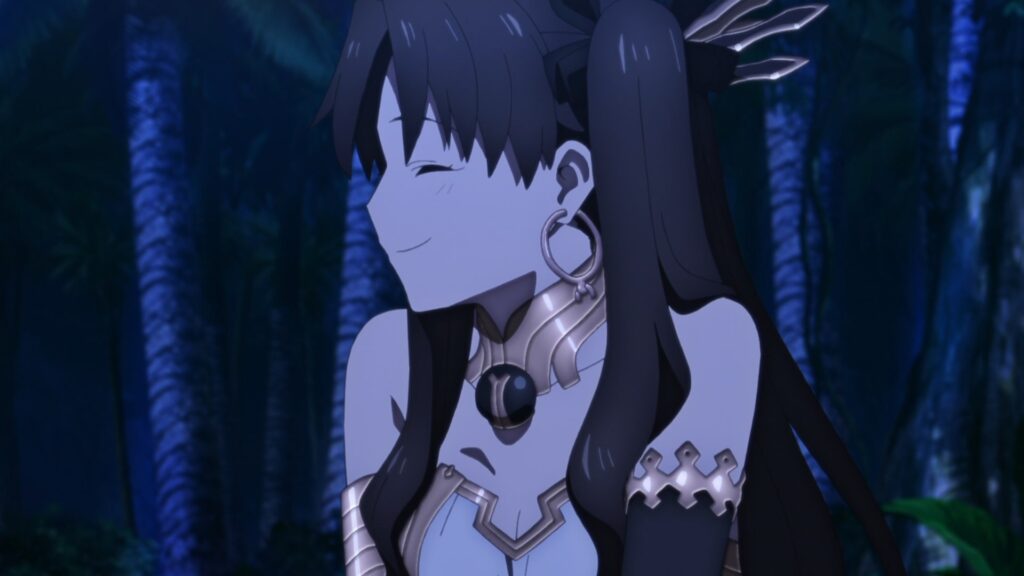 And so the Quetz arc has ended. Too bad they cut out the free-fall part
Up next is facing Ereshkigal. I wonder if they're going to animate the talking gates as well and put in the "quiz" as is. And tiny Ishtar.
The end of first half sure is getting even closer. I don't think there will be anything particularly weird for the rest of this part.
I'm looking forward to Merlin trolling Quetz. Although it's also unfortunate he'll be gone (for a bit) soon.