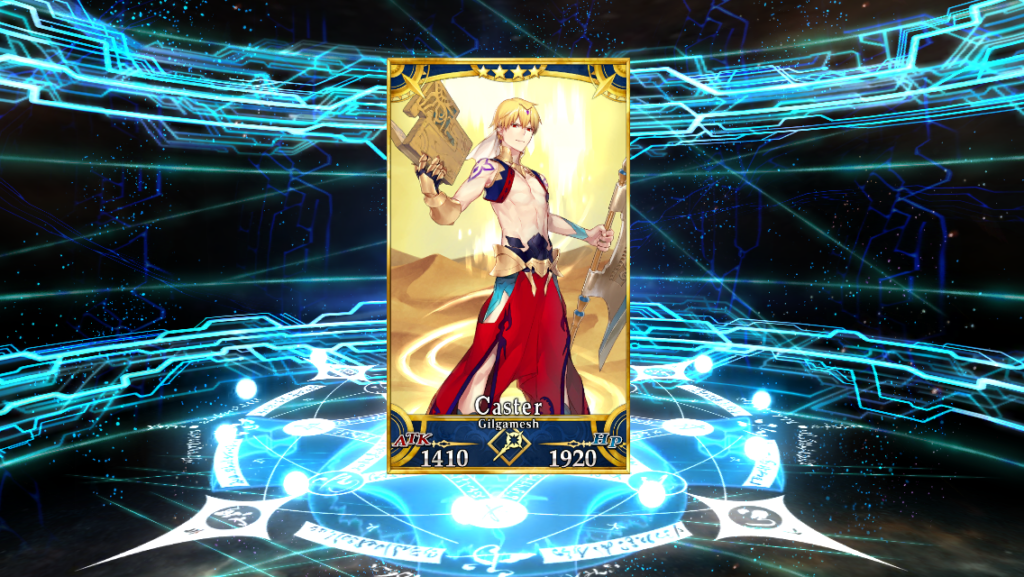 JP
Christmas has ended. I think I redid the challenge quest. No command seal but I think it was with double Merlin or something stupid like that.
Atlantis will be the last "event" this year so I guess I'll try finishing reading Yuga before starting that one. I still need to finish Shimousa and Salem as well. One of these days maybe.
Otherwise I'm currently trying to finish free quests and interludes as they're half AP until Wednesday. I checked it just now and apparently I have at least 15 interludes I can read…
Only three nodes for the free quests though so I guess I'll rush the interludes tonight.
NA
Christmas has started! (?). I didn't know it will only last 9 days until a while ago. I didn't remember it was 10 days in JP before as well. This weekend will be fun grinding.
Oh and I did 10 rolls and that caster gil above is the only gold servant I got. Whee.
Before the event started, I made good progress on Agartha. Finished Colombus Heracles stage with a bit of difficulty. Using Merlin and Kintoki Rider sure made stuff easier.