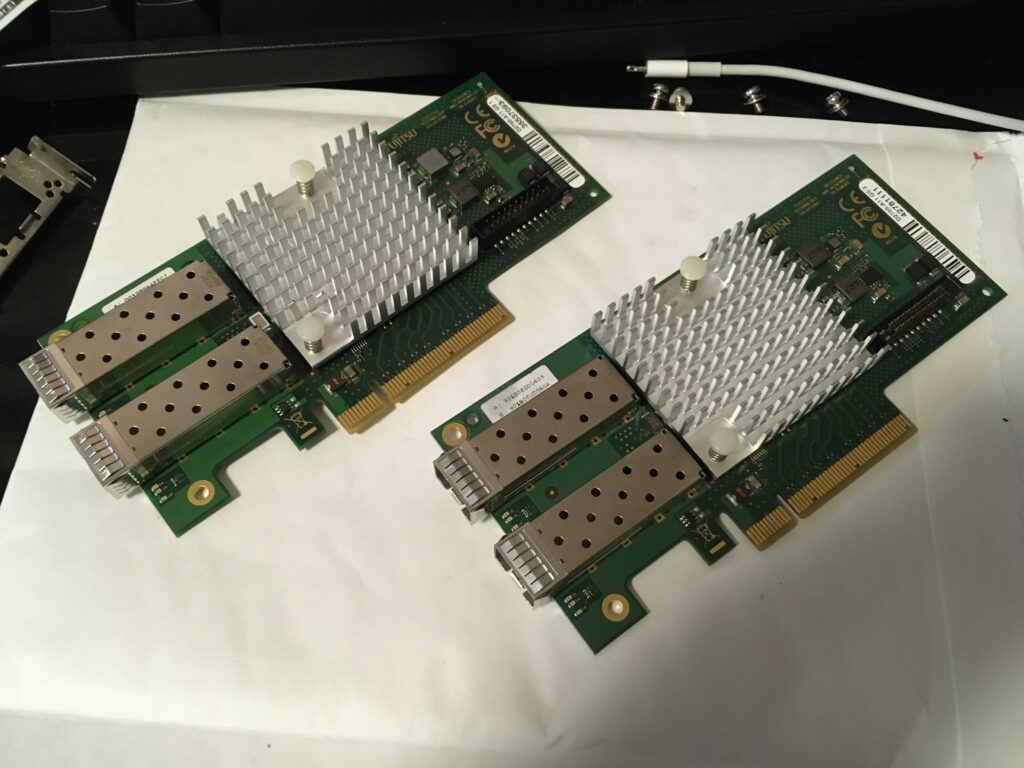 After the disappointing conclusion on my previous network upgrade, I took the risk buying two unknown condition dual ports Intel 10GbE cards off auction.
Thankfully they both work, and as a bonus one of them came with a pair fiber optic transceivers, making it my first fiber optic experience. And the cable is cheaper as well. The transceivers, when bought new, are expensive though.
Now all I'm missing is 10GBase-T transceiver.
The card works right away in FreeBSD with no driver etc needed though a driver installation is still needed on Windows. Being Intel cards I hoped it works as is in Windows as well but that's not the case it seems.
And now I have both my VM and desktop in 10GbE.
All that's left is waiting for the full profile brackets as the cards didn't come with one. It'll take a while though as I made mistake buying from a seller that's currently away until next week. Not only that, the brackets will probably be COVID-19 infested 😔 In the meantime, naked cards ahoy.