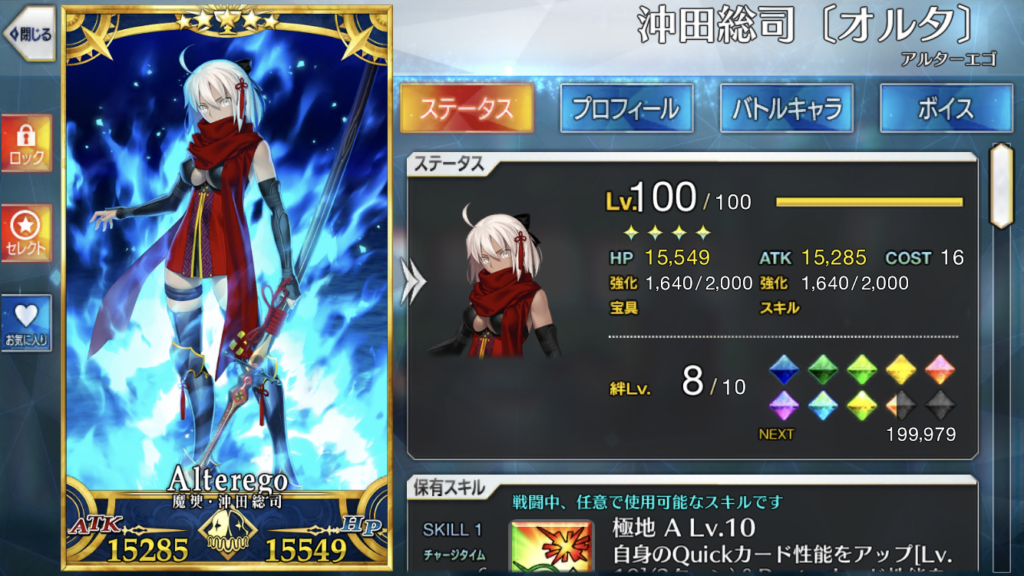 JP
White day event has started. I'm still slowly farming. The overall event is relatively easy thanks to the almost no entry requirement.
The farming nodes are pretty nice as well with no stupid mixed nodes and +50% damage bonus for male servants. Which means RIP Arash.
I ran out of storage space though so I ended up using 32 each of my golden Fou for Okita-chan. And of course it's annoyingly still 18 cards off so she's not 2000/2000 yet. Maybe in a few months.
Talking about leveling up, I ended up grailing Jeanne Alter Summer… to 85. Mainly for the same no space reason and also because I just have been considering it for a while now. Still need one more grail for 90 though. And another lots as there are still a bunch I wanto grail to 90 and/or 100 ;_;
I'll maybe do 10 rolls during Waver (half) banner.
NA
No Saber Wars in sight yet. Maybe next week? Too bad I already have my Saber Alter which is better than Saber Lily.
Otherwise it's mostly grinding for exp cards and interludes and strengthening quests. There are still quite a lot of things to do here. I sure wish I have Waver and Kaleidoscopes. With those two, even without other ☆4 or ☆5 servants, farming will be way easier.
I did 10 rolls on Waver (half) banner here. And got nothing. Almost. I did get Beowulf which I don't quite need especially considering we're getting Jeanne Alter Summer in few months.
At least he'll do as interim single target berserker as there's just not many of his type on low rarity servants. That said, his skills are about as useful as Lu Bu so I'm not sure if he's that much better.