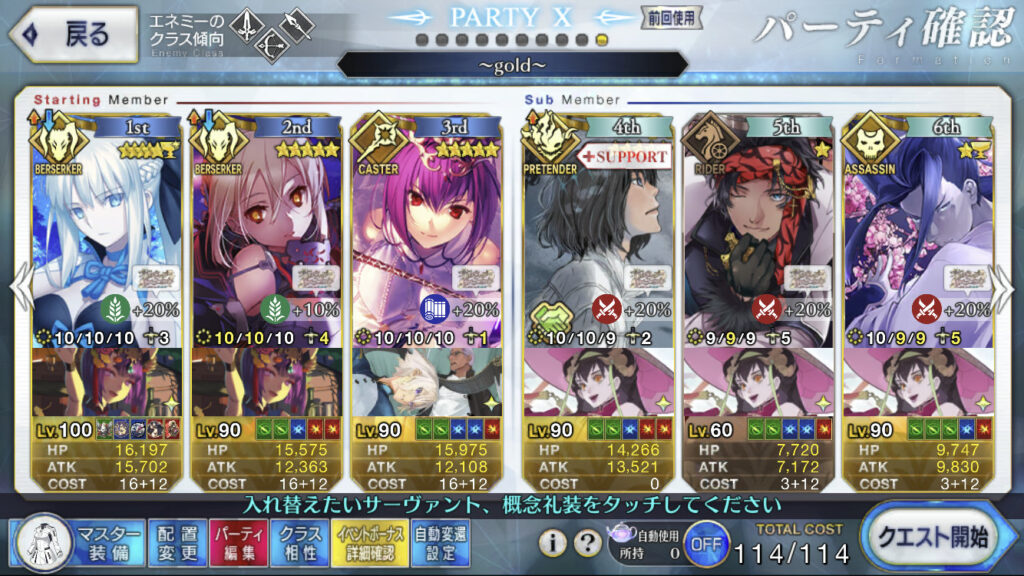 I forgot to write this multiple times lol.
There just wasn't anything happening last week. It was all just farming and I've cleared the shop.
The rumor says box event may be up next so I'm hoping for that and not going hard on current event farming. I can definitely use some skill stones. Or a lot of them, for all the classes.
There are some new banner reruns but I'm saving for, um, Skadi Summer, I guess, so I didn't roll. I did exactly two rolls but only got junk as usual.
There are three new Advanced Quests up yesterday but I haven't looked into it. The annoying part is of course none of the CE so far be limit broken. They're taking a lot of space now…