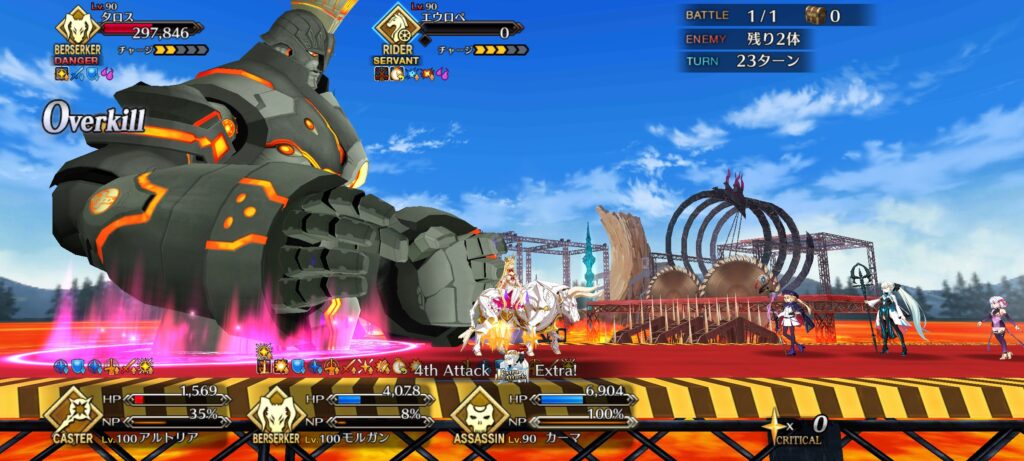 More farming etc. Thankfully I've got my Morgan high enough NP and Arash high enough level that it's possible to farm the last node with full drop bonus CE. Unfortunately it involves a lot of taps though. At any rate, I'm currently at 80 boxes. That's still quite far away from 100. I still do have hundreds of silver apples though so I'll see how far I can get this time around.
Meanwhile on challenge quest side, I'm still on lazy mode and holy crap just how far can I push this Morgan/Castoria/Merlin team.
On the sixth challenge, the one with Europe above, the strategy is simple as usual, Morgan deals the damage, Castoria and Merlin provides all the support needed. That said, Europe's party charm skill is amazingly annoying. At one point she casted it twice in single turn. That should be illegal.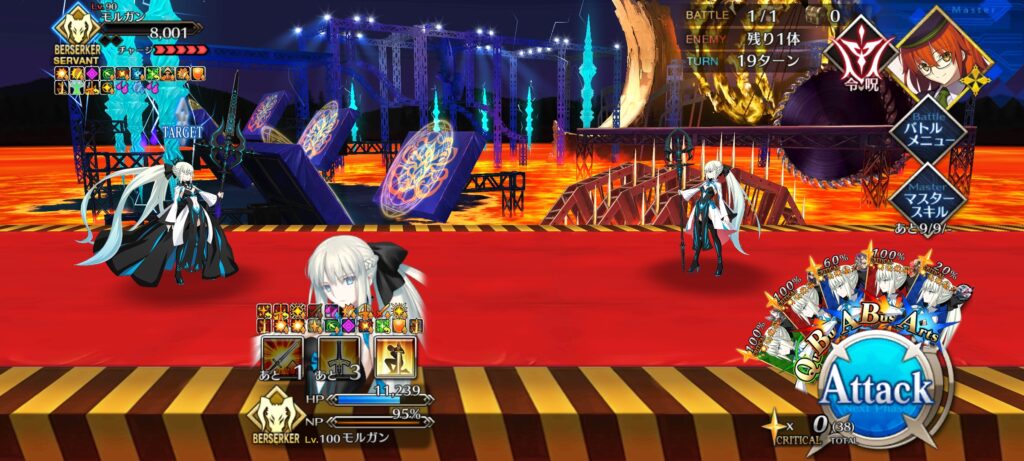 And finally the last one, Morgan v. Morgan. It's the same team as above. The last few turns I focused mainly on just dealing damage and ended up with this weird situation. I went ahead because she's got multiple guts and stuff so it actually ended up pretty easy with her solo instead.
The event is ending this week. And it'll probably be finally time for Road to 7 LB6? Seems a bit late. Also I wonder what will happen to Christmas event this year. They mentioned there won't be any more new servant this year but Chistmas usually has new servant. The timing also seems rather tight with LB7 release supposedly sometime next month. Not to mention box event usually part of the event would be kind of weird with another box event just ending right before it.