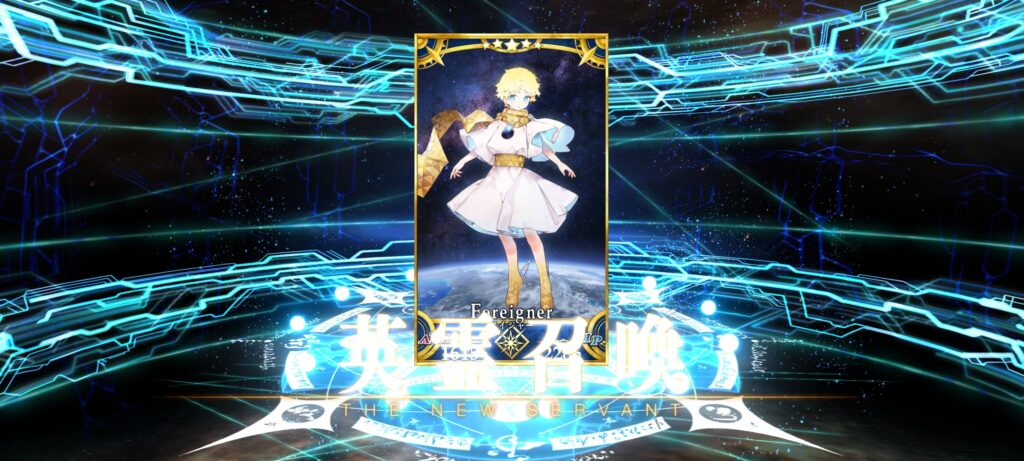 Apparently it's new year.
Which means GSSR! Extra Quick! I considered Extra Buster 1 as well but in the end Koyan Dark isn't all that important in term of support and getting Skadi Summer means I can save more SQ for whatever upcoming servants.
Unfortunately no Skadi Summer so I still have to roll for her later. I also hoped for anyone but Voyager since I've seen him enough times in other account but oh well. It's kind of the worst possible outcome for me.
Better luck next GSSR, I guess.
On the other news, Kotomine-alike servant is finally implemented and… I don't quite care about him. So that's nice since I don't have enough SQ for 330 rolls.
Unfortunately there's nothing else new. There's mention of LB7 part two coming up end of this month but nothing immediate. Let's see if anything is announced on Wednesday.