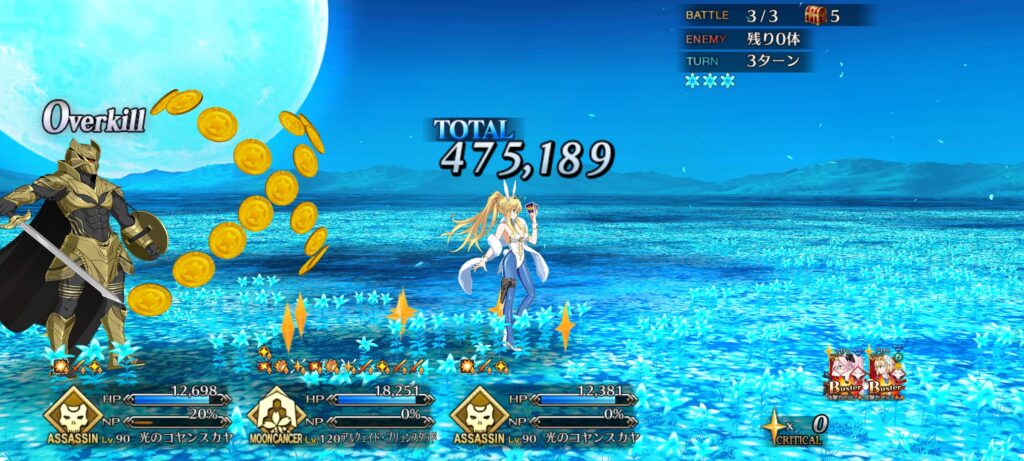 I almost forgot about this 👀
I'm quite backlogged at the event and still slowly catching up. I did 11 rolls for Draco and Lady Avalon but no luck as usual. If anything I've been having some rather shit luck streak recently.
Arcueid sure is a bit cheating in term of lazy comp creation. With two Koyan and MLB Kaleid I can farm on almost anything. The damage would be even higher if I use black grail and Atlas mystic code but I still have one last mystic code to max so I'll be using the lower damage comps for now.