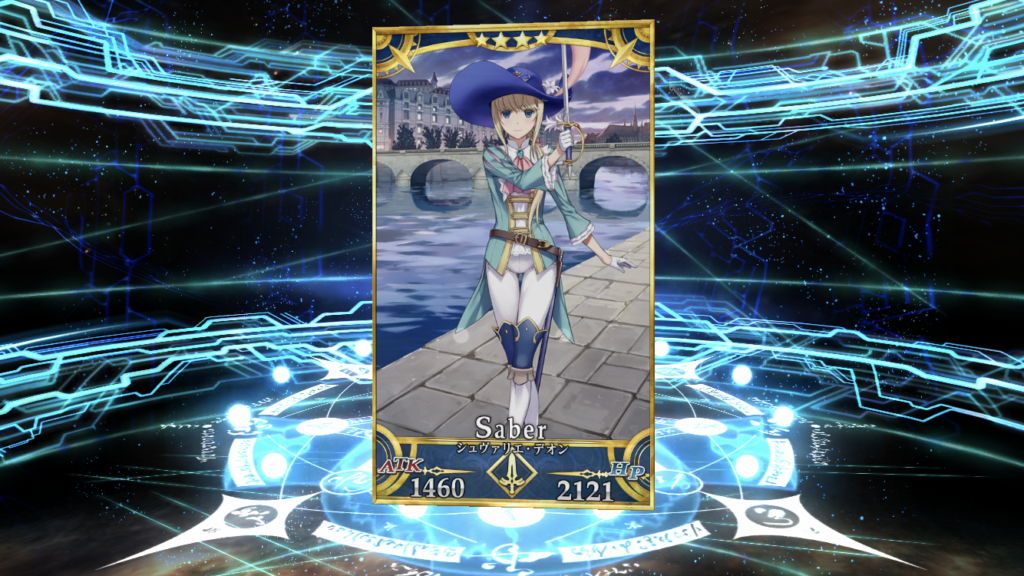 JP
I said 10 rolls on Waver banner. And then I did like 66 :') And got no Waver. Fuck :')
That sucked. At least I did get Gilgamesh caster, completing my Gilgamesh lineup. There was also that d'Eon above, one more member of unknown gender. More Circe, bringing her NP to 2. Gilles de Rais caster, completing my low rarity servants lineup. More Diarmuid, another NP2. And lastly, I did get a banner SSR servant this time for a change. Except it's the wrong one which I don't quite need. At least this Odysseus has useful up to 6-turns taunt skill.
Now I have almost no gems and tickets.
Next event would be… probably next week after the special broadcast.
Meanwhile, hunting quest and I didn't get to hunt much.
NA
Saber Wars! With painful farming nodes. I finished farming the gold item but I still need quite a lot of silver and bronze items.
The event is up for another week so there's plenty of time to finish farming. It's just rather slow.
I did 30 rolls hoping for some event CE except I got barely any. Also no MHX. I did get Munenori though which isn't all that useful especially at NP1.
As for the challenge quest… I think I'll at least need to get all the event CE first. And hopefully one or two extra drops.