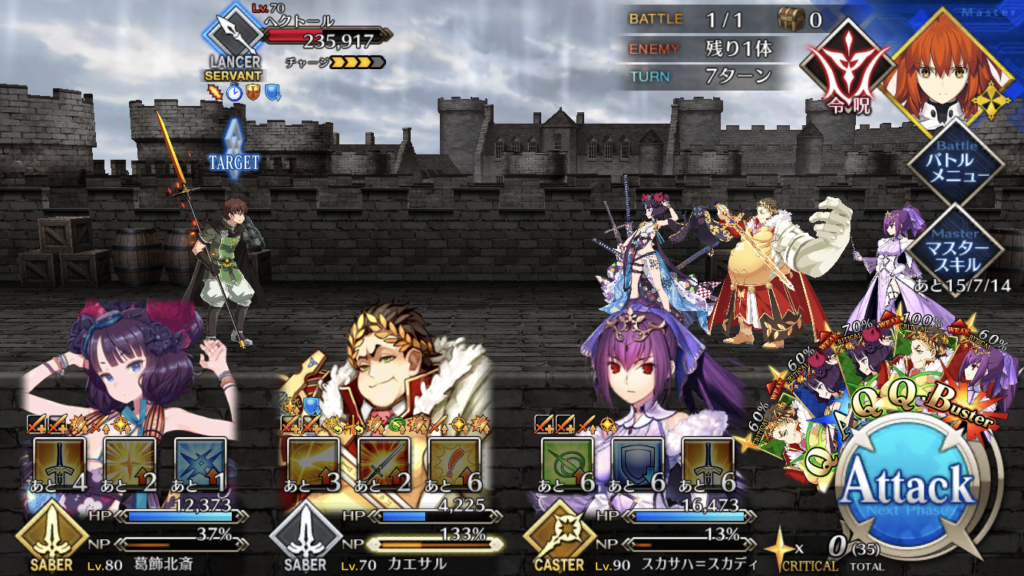 JP
Blank week! There's the new chapter 6.5 release but I still haven't touched it yet. I'm still backlogged as far back as chapter 4 after all. One of these days I'll read them all…
There will be an event around end of this month but it's still a few weeks away and nothing else has been announced. Maybe a rerun of something?
On the side, I finally cleared all the Advanced Quest thingies. Nothing too difficult, it just took some time as I have them piled up and there are some gimmicks involved.
Oh and the chapter 6.5 prerelease quests, that was some interesting concept. Too bad I didn't bother to think too much and ended up relying on taunt for the last few turns.
NA
I'm almost done with the event. Just need to finish a few more quests and then the challenge quest. The challenge quest itself shouldn't be too difficult either if I go with my usual method of Merlin solo. Maybe I should try something else this time but there isn't much time left.
Coming up next should be… hunting quest? And then Seraph Main Interlude, Ooku, and strengthening quests. It'll be some tight timing considering amount of time left they have until anniversary which should be first week next month.