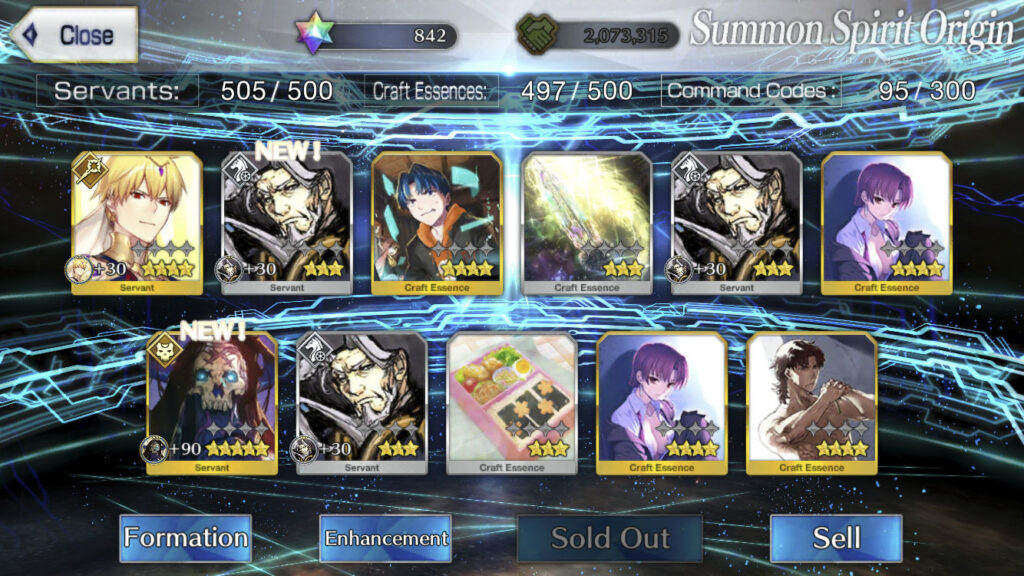 JP
Done with the event! Mostly, that is.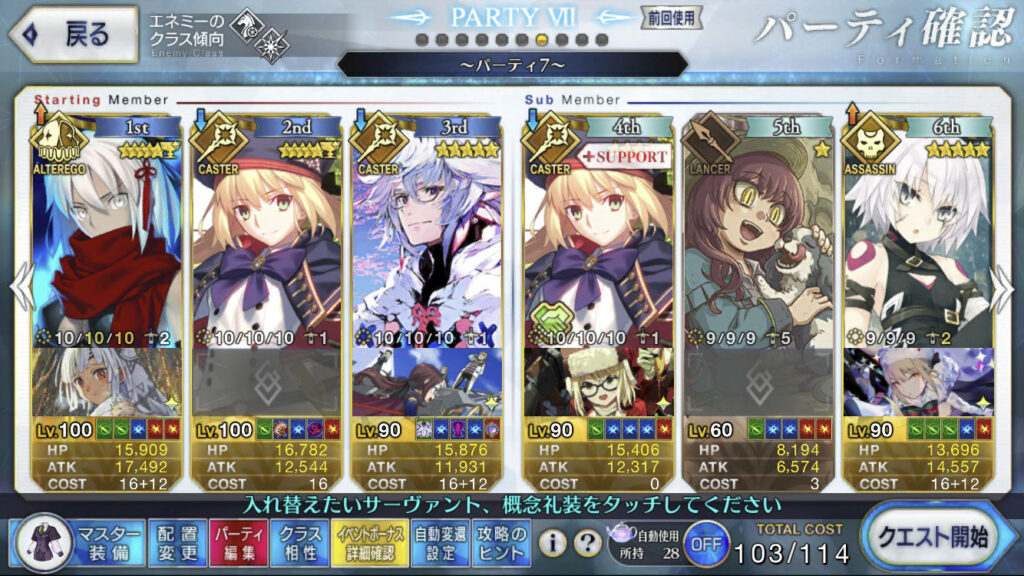 Not the exact team above but I did challenge quest with something like that. Okita Alter cleaning up Hokusai and Bakin as much as possible and then lastly finished off by Jack.
Not a single ounce of elegance. I hope I can get back to it and clear in a more satisfying way.
On the other hand, the event itself will still be ongoing until 20th. With the anniversary event coming up on 30th, it means there will be 10 blank days? Or maybe hunting quest or something like that? Strengthening quests would be nice.
NA
Anniversary! GSSR! Castoria! GSSR was the one above with First Hassan. No Saber Summer so that sucked but at least he could be mildly useful. It'll be a while until I max him out though because his mats requirement is rather silly.
As for Castoria, thankfully I got her in 77 rolls. It means I still have over 800 sq for future rolls. Unfortunately nothing else useful came up.
Also unfortunately skill speed up animation hasn't arrived with this update.
Kama event coming up soon. Rolling for NP2 Kama would be useful but I think I'll save for Himiko and then ultimately next year's roll fest of Morgan, Oberon, Koyanskaya, and Okita Alter Summer. Those are going to be costly if I don't prepare early. I especially want some high NP Morgan.
WAIT WHAT they skipped Kama and are going straight to summer? Oh well, that doesn't change the plan anyway. An Illya would be nice but I really need to save and she's not all that useful anyway.