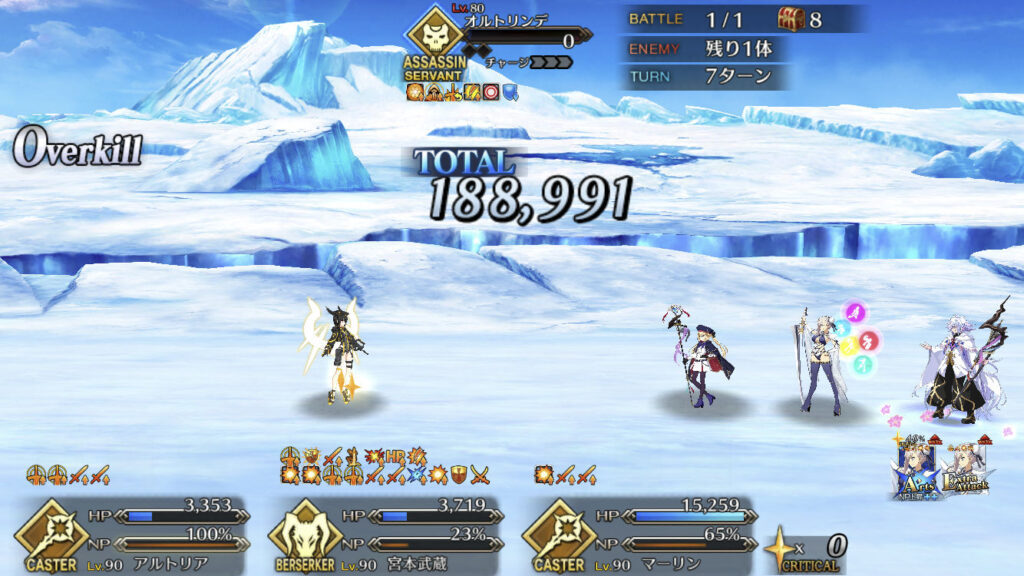 JP
And all done! That was quick. I'm feeling lazy so I went with the stupid team for challenge quest (above but with another Castoria as that Merlin was a sub). I should've used face card attack for the first turn instead but I think I went with NP. I also made some other misplays like not charging Castoria NP and timed her NP wrong. In the end it's relatively easy so I still ended up clearing it anyway. May or may not try again sometime later.
As for the rolls, I tried a bit for Skadi and still got nothing. I guess I've used all my luck (and SQ) on Arc. At least it's not like Skadi and Lady Avalon are all that game breaking anyway. It's nice I don't need to rely on support Skadi but there's still not enough buff anyway for quick team to be able to clear farming quests without much restrictions.
I'll do rolls as SQ comes in but I'm not expecting anything. Also somehow last year summer pick up came in but there's no rerun. Will there be no rerun of it or what…
NA
Scatfest coming up soon. That was way earlier than I expected. Now I look at the schedule for JP I guess they're going for slightly more breathing room between events until end of this year.
On the other note, I cleared up all the strengthening and interlude quests. I should get around finishing LB5 sometime. Maybe after Scatfest.
Oh right, I also rolled on the interlude banner. Specifically aiming for Red Hare. And thankfully I got him in first 11 rolls. Two of him to be precise. NP5 would've been nice but it's not like he's all that useful. No Shuten Douji though.
Next roll will be Himiko. And then I'll save until next year. I think I'll skip Muramasa though. I never end up using him much in JP. The main ones next year will be Morgan, Oberon, Koyanskaya Light, and Okita Alter Summer. An NP6 Morgan would be immensely useful.