JP
Pretty just looping the highest diff node ad infinitum. Having to use Order Change is less than ideal but that's the best I can pull off at the moment.
Also finally got that Lady Avalon above. It wasn't cheap. I was half expecting seeing myself how pity system works but that didn't happen. Thankfully.
Along the way I did some paid rolls for all the banners but nothing useful came up so far.
I don't think there's anything announced so maybe just nothing for a week? Some kind of main interlude for earlier summer events would be nice.
NA
Scatfest! And it's last leg already. I haven't finished the remaining Grail Front but those shouldn't pose much problem. The AI is still horrible after all. I do look at the guide videos though just so I don't waste my time figuring out how to do it the most quickly.
As for the farming itself, I'm currently at box 22 but there's only one extra CE drop so far. I'll need at least another 3 before I can MLB one. It's still quite a long trip ahead. The comp for the last one proved to be the most challenging one. Annoyingly I didn't have the team record from JP but here's my current comp: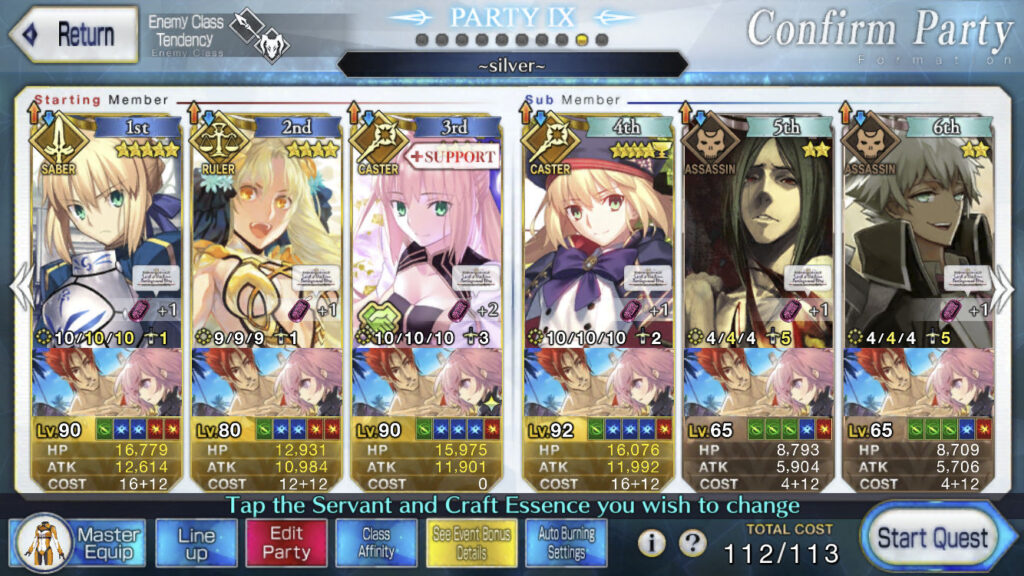 Either first or second turn involves face card attacks. Crit stars are provided by both Saber and Astraea and is pretty stable as either turn should have at least one buster card. There's a small chance that's not happening but so far I haven't encountered that and even in that case Astraea's arts card can probably provide enough damages regardless.
This will be for another week which then… either a blank week or straight into Himiko. That'll be my last roll until mid next year. I sure hope black grails will drop by along the way.