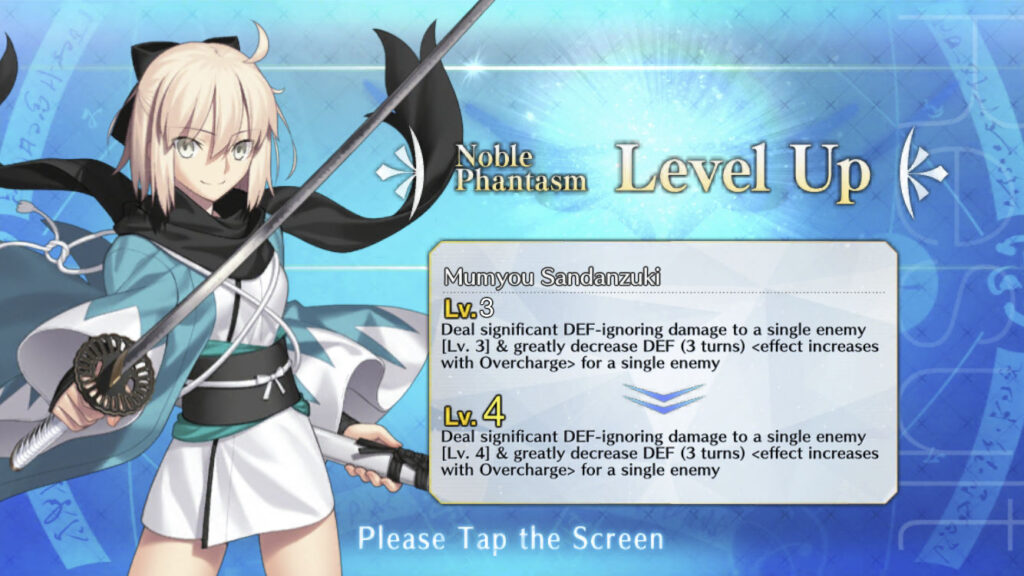 JP
New event is only coming this Wednesday so it's been just even more farming these last few days. Especially skill stones since I just remembered I ran out of them for some classes (mainly Archer and Caster). I don't think I'll get enough of them from just natural AP though.
I did 22 rolls on Amakusa banner hoping for his CE – the one which raises two NP OC levels three times. Unfortunately there's no such luck. I've also been doing paid rolls due to all the extras I got when rolling for Lady Avalon but the only notable result was a single Asvatthaman. An Arjuna Alter would've been nice.
NA
It's farming week here as well and with the last few Hunting Quests being stuff I already have over hundreds of it was just QP and embers and Charlotte.
On the other note, as seen above, I ended up rolling for Okita. I got two of her in 132 rolls. Combined with Illya roll last week I ended up spending over 200 rolls worth of SQ and only have a bit over 100 rolls remaining. I hope those will be enough for Himiko. And I don't know what will happen next year ( ゚ ヮ゚)a
Yamataikoku here will start on Wednesday which interestingly is the same day as JP's new Yamataikoku event. The main attraction for this one is of course rolling FP for CE exp cards. With Coin System coming early, it will also double as collecting all the coins. May main concern is of course I don't have remotely enough space to do it without quckly. At 3.2M FP it'll take quite a while to use them all.