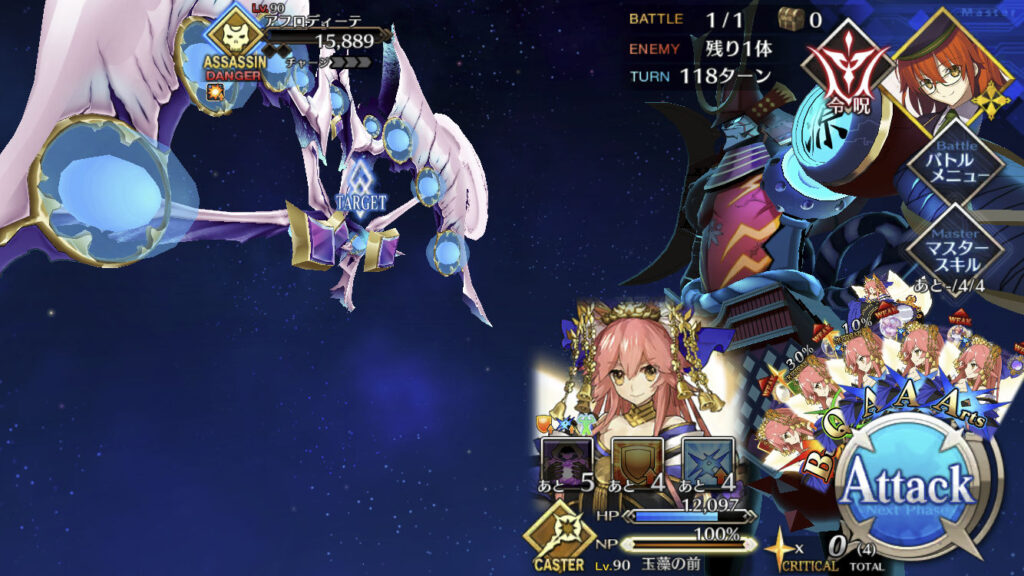 I tried using Sanzo for a bit but it needed quite a lot more care than I could care about. So it's Tamamo time. In fact she did two of the recollection quests this time around. The class affinity just worked too well.
The Caenis one was done using Morgan/Castoria/Merlin. That one took 37 turns total. There weren't any weird gimmick so it's just spamming NP and keeping everyone alive.
I've also finished the advanced quests. Some are weirder than the other (the Wolf Game).
On the other news, Halloween is coming up next this week. I'm still trying to save SQ so I don't think I'll do any rolls here.
Also, bye NA ( ゚ ヮ゚)a I think I did well overall there. Especially on getting Okita to NP5 and a bunch of other NP2+ servants. Having two years foresight sure is useful.