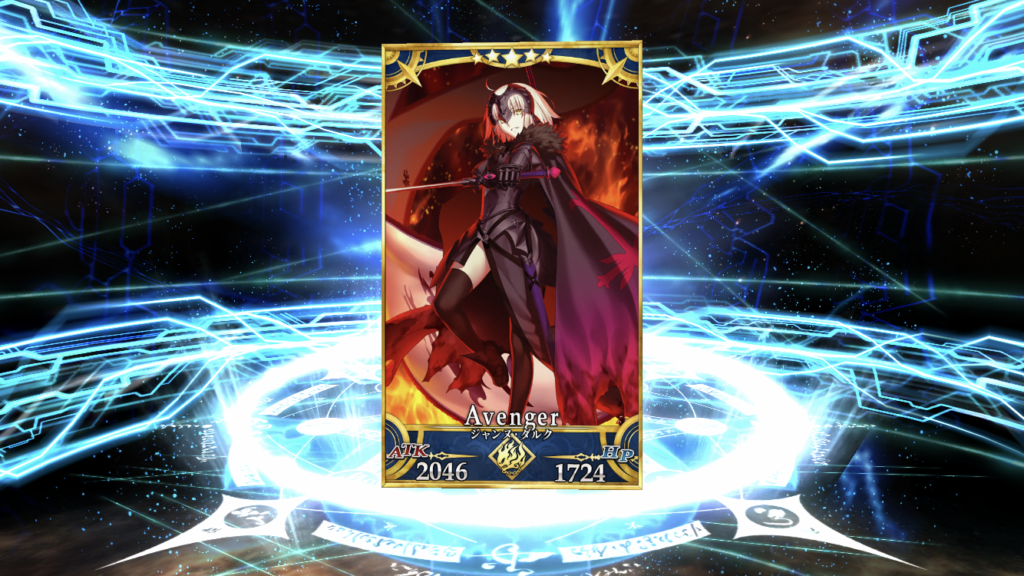 I actually almost forgot about this post. At least there should be some more content in few days.
JP
Apparently I managed to get a single copy of Jalter as screenshotted above. It took me 68 rolls to get her. I did another 53 but got nothing.
With Gudaguda Final rerun's Okita Alter, I did some more rolls with whatever tickets and gems I have left and managed to get no Okita. At least I got two more Nagayoshi so he's NP3 now.
I sure could use NP3 Okita Alter but oh well.
On the event itself, I think I'm halfway done farming. And as the extra events are just unlocked today, those are still ongoing as well. There's about one week remaining so it shouldn't be too difficult.
I'm not sure about the challenge quest though. I think I did clear it last time with low rarity servants but I sure don't remember how. I hope I left some screenshots I can refer so I don't need to find it out again.
Oh, and I cleared Olympus during the 0 AP campaign. It sure was annoying in a lot of ways. Haven't read the story though as I'm backlogged as far back as Yuga.
NA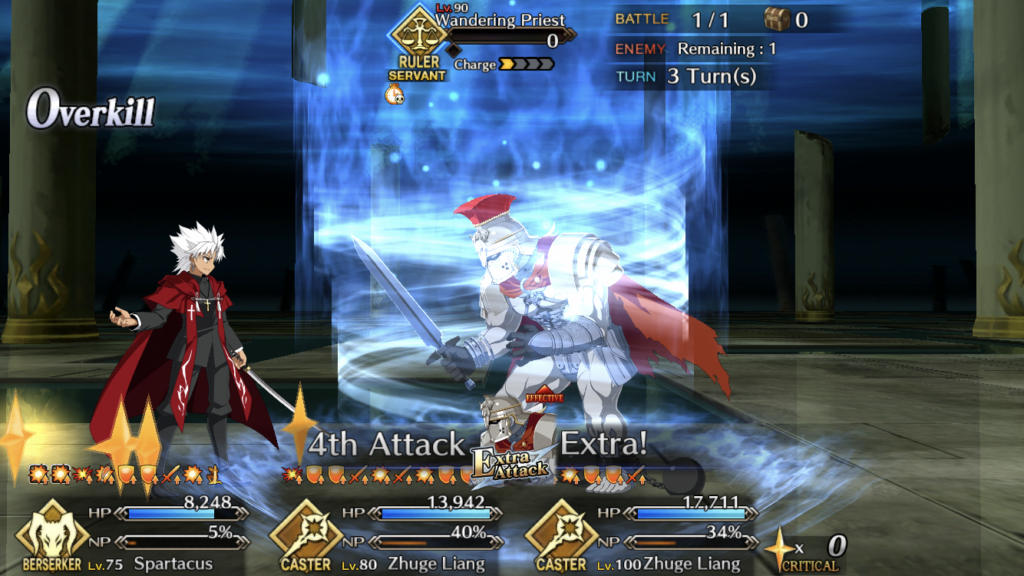 Oh right, there was Apocrypha event two weeks ago. With the power of Spartacus and double Waver, the challenge quest sure was easy.
I also grailed him to 80 as can be seen halfway in the screenshot above. I'll probably get him to 90 as well here. Or maybe 100 🤔 He's generally useful with good skills and NP, just lacking in stats because of 1☆.
Meanwhile, it's Gudaguda Meiji Restoration here. They skipped the Holmes event for reasons (apparently they just don't do real life collab events?). That means no NP upgrade of Taiga or Bedivere for now.
Okita banner should be coming next Thursday I think? It'd be pretty annoying if they skip Okita banner as that's her last banner even in JP. I have 488 sq and 13 tickets which amount to 175 rolls. Combined with my previous failure with 216 rolls, I sure hope those will be enough to get at least one.